---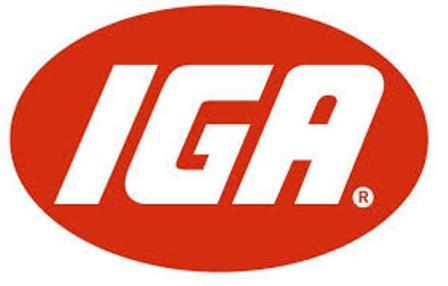 Store Brands
---
Bozzuto's offers Retailers strong private label programs. You can choose from IGA brand products or Hy-Top brand products. We also offer a growing line of store brand organics, called Seven Farms. IGA and Hy-Top brands deliver quality products at affordable prices, allowing you to differentiate yourself in the market. Our store brands program also delivers aggressive in-store merchandising programs to help you drive sales, including "Compare & Save" shelf talker labels, POS material, Weekly Ad promotions, monthly Price Locks. We also have monthly promotions on Shippers, and Pallet Mods based on peak seasonality.
Bozzuto's has won the IGA International President's Cup Award five times! This is the highest honor - recognizing Bozzuto's as a leader among IGA Distributors
IGA
Bozzuto's is the premier wholesaler in the Northeast for this world-wide brand of outstanding products. We are proud to carry approximately 1,000 IGA items in different pack sizes across all categories of product. This private label has been around since the 1950's and has an outstanding record of performance and quality.
HY-TOP
Hy-Top has been delivering trusted quality for more than 60 years - and is celebrating that heritage by rolling out a new, consumer-tested packaging re-design supported by eye-catching in-store merchandising tools to help drive sales. We currently offer approximately 400 Hy-Top items in Grocery, Frozen, and Dairy categories.
Seven Farms
AS consumer purchasing trends change to include organic, better-for-you and natural foods, the Seven Farms family of products provides high quality, affordable options meeting the goal of providing "good quality eating" to shoppers at a great value. All products contain simpler ingredients and are created using the seven pillars of sensible eating: certified organic, gluten free, non-GMO, vegan, fair trade, no artificial preservatives,or no sugar added.
For more information on Seven Farms brand, visit www.sevenfarms.com